Home users and home IoT device manufacturers can minimize the potential risks that come with a smart home. They just have to know where to start. Below are some practical security measures they can apply.
As a home user, what can you do to secure your smart home?
The reality for home users is that not all smart devices have basic built-in security measures. This gives you, as a user, the de facto responsibility to secure the way you set up and use the devices. When you start prioritizing the security of your smart home, it will give you and your family some peace of mind and put you in a better position to continue introducing smart devices into your home.
Set up your smart devices for security
Secure your home router
Change your passwords frequently
Review your devices' log history
Protect your smartphone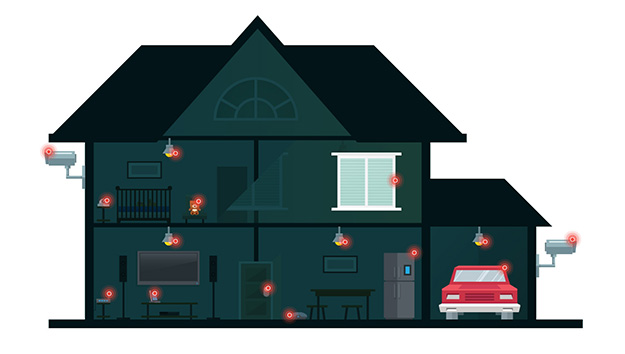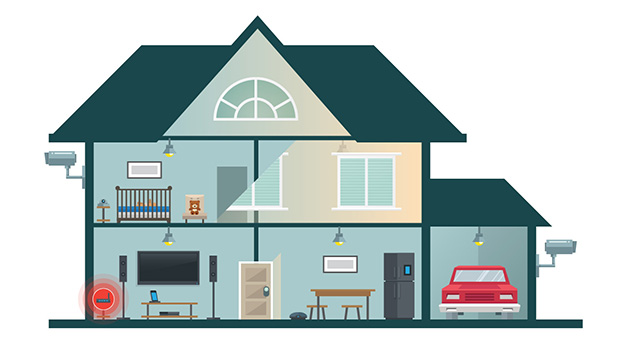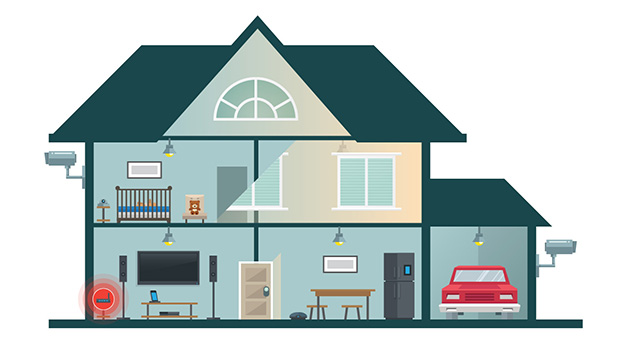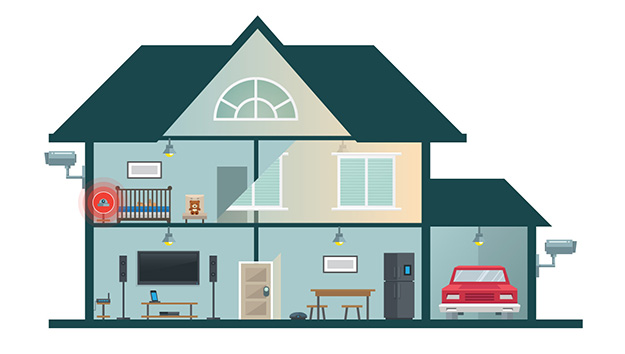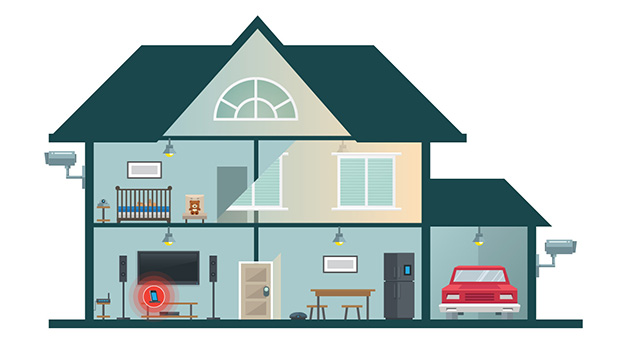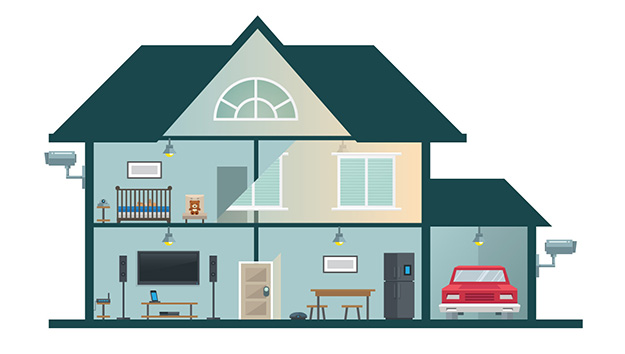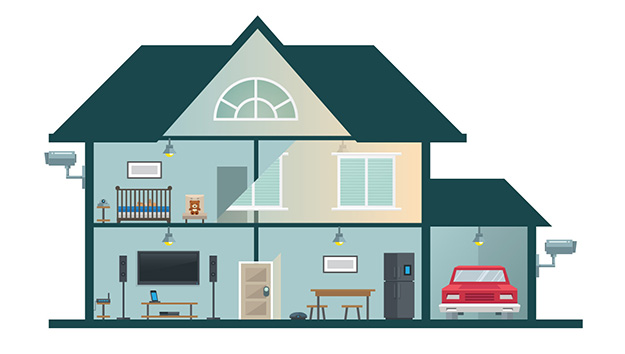 Set up your smart devices for security
How much of the smart appliances in your home are accounted for? Have you taken the necessary precaution of learning how they work and what they're fully capable of? If, for example, your home IoT devices have encryption capabilities make sure they're on by default. Enabling encryption can deter attempts at compromising sensitive data in the devices.

Previously, we also talked about how devices like the Amazon Echo can listen in for voice prompts. If you are not comfortable with this capability being on 100% of the time, then perhaps you can temporarily disable that function until you find the need for it again.
Some devices come with cloud-based solutions, which is a convenient way to access data from your devices. But as much as possible, try to avoid them. Devices like that should be approached with caution, especially if the manufacturer is not known for expertise in handling data in the cloud.
Checking all your devices' default settings and knowing how to modify them will enable you to customize the features that best suit your needs–while keeping your privacy and personal security intact.
Also be sure to check if all your gadgets are up to date. Regularly update their firmware to the latest versions every time you are notified to do so. Many devices even have an auto-update feature which does this for you. Updating your devices at least once a month should reduce your risk of getting hacked through unpatched vulnerabilities. Backing up or saving copies of your devices' original configuration files should also provide you the option to restore your device settings to their previous state in case of an unforeseen failure.
Secure your home router
Consider your home router as the gateway to all the internet-connected devices in your smart home. It's where all the internet traffic passes through so you have to guard it well. Some attackers are able to compromise home routers since many models come with default credentials that regular home users often forget to change. This is why it's always important to create a strong router password right after you've set it up. How to do that is typically indicated in the router's user manual. You can also refer to the manufacturer's website just in case your manual goes missing.
It's not enough that you place a password on your router or on your smart devices. Passwords can fall into the wrong hands.
When connecting to the home network, instead of the widely used and easily compromised Wired Equality Privacy (WEP), you can opt for the Wi-Fi Protected Access II (WPA2) protocol. By also setting up the firewall to only allow traffic on specific ports, you can significantly cut down on potential network-probing attempts. Another measure you can take is setting up a guest network for your devices. This limits the devices' ability to talk to each other and potentially pass on malicious commands or content.
Smart home network solutions can help secure potential network intrusions through virtual patching, default or weak password detection, Web Threat Protection (WTP) for all connected devices, and parental controls to protect kids online.
Change your passwords frequently
It's not enough that you place a password on your router or on your smart devices. Passwords can fall into the wrong hands– especially when you have people visiting your home, asking if they can connect to your Wi-Fi or sync their own gadgets. Frequently changing your passwords can ban outsiders from accessing your router and devices. Also make sure to use unique passwords for each of your home IoT devices. Soin case an attacker figures out one of your passwords, the possibility of your other devices getting hacked will be lower.
Also make sure to keep your passwords long and complex. If the devices allow you to, it's best to use a combination of upper and lowercase letters, numbers, and special characters. As much as possible, don't include any names, birthdays, or addresses– since those information can be used to guess your passwords in brute-force attempts.
Review your devices' log history
Some smart devices will allow you to check the activity logs whenever they connect to the internet. Again, you will need to know your devices inside out for this. Read up on your particular device's model if it has this capability. You, or somebody in your family who is tech-savvy, can be designated to regularly monitor and review device logs for any suspicious activity. For instance, many home security cameras allow users to view the history of IP addresses that have accessed its feed. By going through the logs, you can find out if strangers have been keeping an eye on you.
Protect your smartphone
Since a number of IoT devices can be controlled through mobile devices via an app, your smartphone also needs protecting. Here, standard mobile security guidelines apply. Much like smart devices, make sure your phone is updated with the latest firmware version. Next, download only legitimate apps from your smart device providers and review the app permissions before installing them on your smartphone. Installing a mobile security app can also prevent malicious apps or codes from running on your phone.
How can manufacturers develop devices safe for everyday use?
Manufacturers need to have the mindset that any device, once connected to the internet, becomes open to abuse. In the early stages of product development, testing and implementing appropriate security measures should have the same weight as enhancing device attributes.
The home IoT industry allows a lot of creativity for manufacturers who want to pack their devices with cool functionalities that may interest potential customers. But without focus on security, they risk coming out with faulty products that can compromise the safety of their users and could lead to monetary losses and possible legal concerns. Having a clear security mindset from day one to product roll-out will allow home IoT manufacturers to meet their obligation of protecting users who seek better security and privacy.
Implement a security-by-design approach
Manufacturers need to have the mindset that any device, once connected to the internet, becomes open to abuse. In the early stages of product development, testing and implementing appropriate security measures should have the same weight as enhancing device attributes. Enforcing data encryption, for example, can be one option. Manufacturers can place limitations on communication protocols as these can be used as main attack vectors. In case of any suspicious traffic, the devices should be able to alert the users. Home IoT devices should also be designed to have a streamlined and intuitive security interface that allows users to easily resolve security issues if ever they arise.
Perform penetration testing and regular security audits
Vulnerability testing—where developers can simulate or perform attacks—is a practice that can help in assessing whether the device's security can be circumvented or weakened. This is not only crucial for evaluating the security infrastructure but it also benefits device performance and maintenance in the long run. Are communications protected against disclosure, modification, and denial of service? Can users opt out of the data collection? Is the user's data correctly processed according to privacy regulations?
Manufacturers should be able to keep compliance on track and save the company from future business headaches by conducting risk assessments and security audits. This can be done by integrating security in the devices' endpoint SDK. Security solutions for SDKs should allow manufacturers to block attack attempts, perform risk assessments, and secure their IoT platforms before a new firmware or patch is released.
Consider third-party collaboration
Security specialists reviewing the system security of a device is crucial in aiding device makers with limited experience in security. Through this, manufacturers can avoid design inconsistencies and flaws. Third-party researchers who share device vulnerabilities can also be accommodated by providing an incentive through bug bounty programs.
Smart homes are here to stay. They come with risks, but now we know they can be avoided. Securing the smart home becomes possible when both home users and manufacturers understand the technology they're embracing. A smart home is not only a house designed for day-to-day convenience, it's also a safe space where families can live with ease and without fear.