Trend Micro Internet Security 2016 at a Glance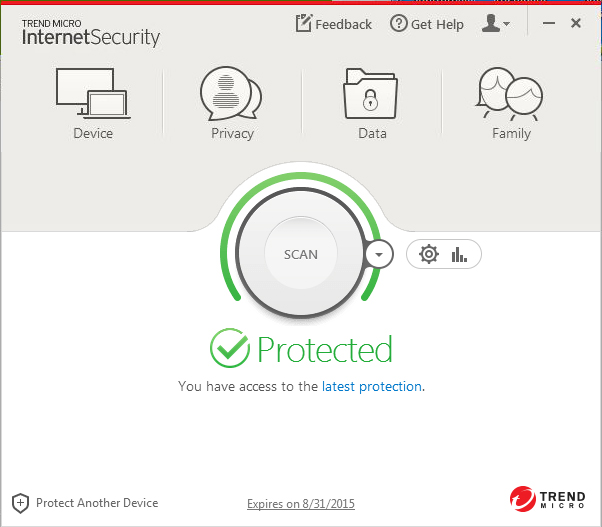 STRONG ANTIVIRUS PROTECTION MADE SIMPLE
From the Trend Micro Internet Security main console screen, you can easily run antivirus scans or get up-to-the-minute status reports on your computer's security.

Check the state of your protection at a glance. View more details about the software, including online help and account information. Or open the tools link for shortcuts to features like Data Theft Prevention.
PARENTAL CONTROLS
Without having to look over their shoulders, you can easily protect your children from inappropriate websites, limit their time on the Internet, and see detailed reports about what they do online.

Select from a range of pre-set settings recommended by on-line child safety experts to suit different age groups or quickly and easily customise the parental settings yourself. Different settings can be created for each member of your family.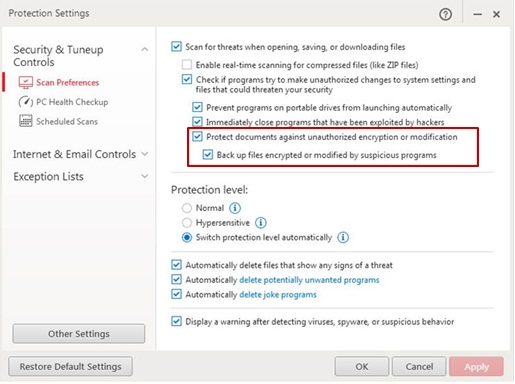 RANSOMWARE PROTECTION
Ransomware Protection provides a focused defence against the growing variations of ransomware worldwide.

With Trend Micro Security, the solution protects documents from unauthorized encryption or modification, as well as backing up files that have been encrypted or modified by suspicious programs.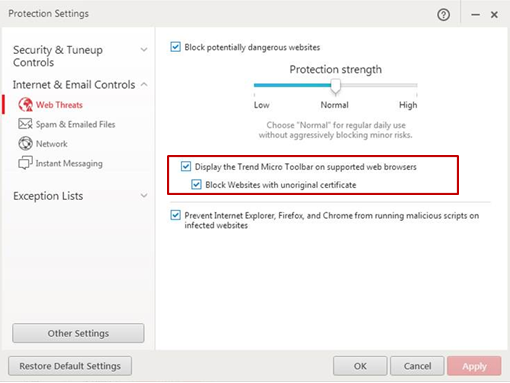 SSL CHECKER
Within the "Trend Protect Toolbar," the SSL Checker protects users visiting financial or shopping websites by verifying the certificate being used is authentic and, warning them if it's not.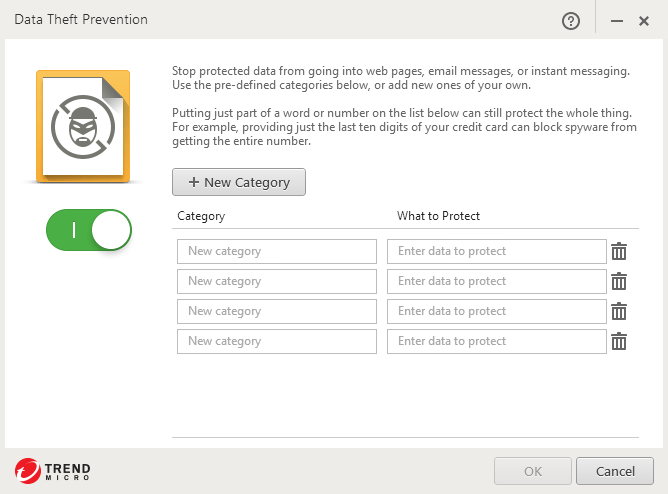 DATA THEFT PREVENTION
Prevent hackers and spyware from stealing credit card numbers, passwords, email addresses, and other sensitive data.

Stop protected data from going into web pages, email messages or instant messaging. Use the pre-defined categories or set new ones of your own. Putting just part of a word or number into the Data Theft Prevention list can still protect the whole thing. For example, entering just the last four digits or your credit card can block spyware from getting the entire number.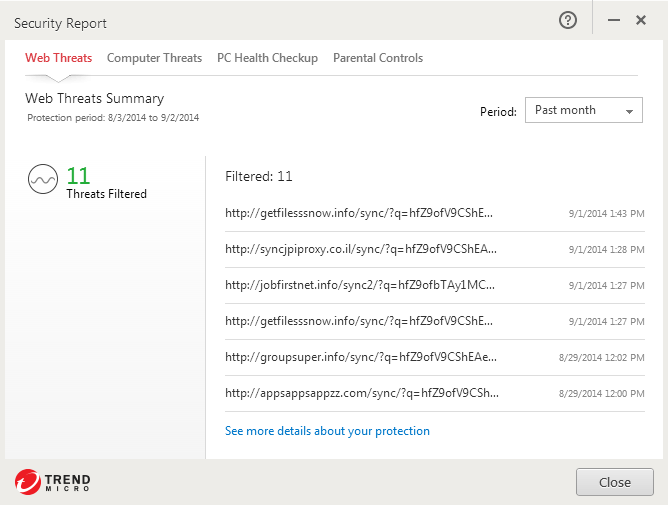 DETAILED SECURITY REPORTS
Easy to read reports provide you with all the details about the threats that attack your computer. You can drill down into detailed logs with just one click.

The Security Report also includes advice from Trend Micro on how to stay safe online.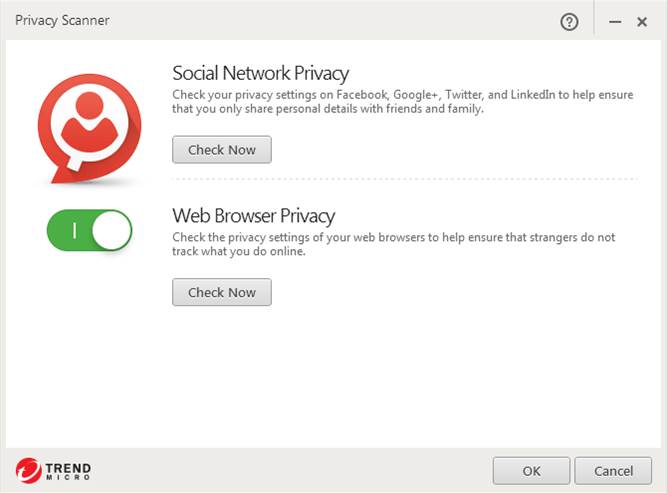 PRIVACY SCANNER
Protects your privacy on social networks by providing high security settings for your Facebook, Twitter, Google+ and LinkedIn accounts for identity theft prevention.

Protects your web browsers privacy by checking the privacy settings to help ensure that strangers do not track what you do online.